Client Testimonials
Primesave have been brilliant throughout the whole process and have continually supported us [in the purchase of our home at Crew Green].
We're both so excited and can't wait to get settled in!
Jordan Lewis
---
I first came across my chosen property on Rightmove. After spending many years searching for the perfect house, I knew I'd have to act fast if I wanted it. I was put in contact with a friendly local Estate Agent who talked me through what I needed to do to reserve the property.
I was then introduced to Keri Jennings who I first met at Primesave Properties office. Here she professionally explained the process of the build and what finishes I could specify. Since then I met Keri on many different sites, viewing similar properties that helped me further narrow down my choices, which included floor finishes, paint colours, kitchen worktops, cupboard doors etc. I have watched my house being constructed and visited a number of times during the process. I was impressed with the quality of work and eye for detail that had gone into the build.
Being a single first-time buyer, I was stepping into the unknown and naturally, I had many questions. I felt Keri was always available to help with any queries I had and even offered to meet at the property to explain things more in-depth. The whole process of buying with Primesave Properties has been very enjoyable, proficient but most importantly, stress-free.
Andrew Morris
---
Buying with Primesave Properties has been a wonderful experience, which I would recommend to anybody. When we first saw these properties for sale, we met with Keri who showed us exactly what the house would be like and explained the whole process. Since then, we have watched the house being built, as well as chosen how we would like our Kitchen, Bathroom, Carpets etc where there was no limit to what you could have; this has meant we have a truly personalised new house whilst being involved through every stage. Everyone at Primesave has been incredibly professional, helpful and kind which has made the process completely stress free, and we have really enjoyed every step of purchasing our first house.
Tara Earlam
---
"We feel we were very fortunate when last year my husband and I found out about a local building company, Primesave Properties. They came highly recommended by two friends of ours, who were already several months into the process of buying a bungalow on one of Primesave's new small developments in our village. They too were satisfied customers.
It was only a few months after having this recommendation that we found ourselves living in our dream home, a three-bedroom bungalow on a small, quiet, development, in a beautiful spot in the Shropshire countryside.
This was a small estate of 11 homes, also built by Primesave Properties. All the homes on our small estate are lovely individual designs and have been built to a very high standard with the best quality materials, finishes and interior fittings, each of the rooms is very spacious. Our bungalow was designed to be eco-friendly, it's well insulated, light and airy and easy to heat and keep warm. Solar panels on the roof are an added bonus. We have plenty of space inside and a generous garden and a garage.
One of the secrets of the success of Primesave Properties, we feel, is because it is a small local, accessible, well run family-run business, with good workers and friendly personal touch. We both feel they give excellent value for money, building only carefully chosen small estates in Shropshire, providing the kind of well-designed homes people want. It was important for us to be able to communicate easily with the builders during the whole process before we moved, in and also after our sale was completed. This is easier with a company that cares.
My husband and I have no hesitation in recommending Primesave Properties to others. We still "pinch" ourselves some days, even after nearly six months of being here, hardly believing how we have found ourselves with such a lovely bungalow in such a lovely place!
Carol Molyneux
---
I first met with Keri towards to the end of 2015 when my new home was just an outline in the corner of a field in St Martins. She showed me a finished property in Kinnerley and took the time to explain the process of the build. Basically, she said you can have the house how you'd like it, nothing was too much trouble and the whole thing from deposit to completion was smooth, honest and transparent.
All the trades working on-site were friendly, professional and went the extra mile unasked. Helping unload my car, supplying fittings free of charge for curtain poles, helping to install a heavy light fitting, signing for my summer house and putting it safely in the garage before I moved in.
Would I recommend Primesave? Yes, from start to finish I've not known a builder care so much about its customers and getting the product right.
Jason King
---
As a recent 'buy to let' purchaser with Primesave Properties, I was impressed from the outset by the friendly and professional manner of Keri Negron- Jennings. She was always willing to arrange meetings to suit, readily answered all my questions and carried through on all the agreements we had made regarding the purchase of the property.
On two separate occasions when visiting Primesave sites, I also found the site staff to be friendly and helpful, displaying a sense of pride in their work and willing to accommodate my requests wherever possible.
Choosing carpets, tiles etc couldn't have been easier and Keri again was able to give sensible and helpful advice when required.
On completion, the house was finished to a high standard and I am particularly impressed by the way in which Primesave have managed to squeeze in as much storage space as possible in their homes – unusual in a new build.
Overall, from start to finish the process has been made easy. Keri has always been easy to approach and contact and I feel that she is prepared to go the extra mile to make the buying process as smooth and stress-free as possible for her buyers.
Purchaser at Minsterley
---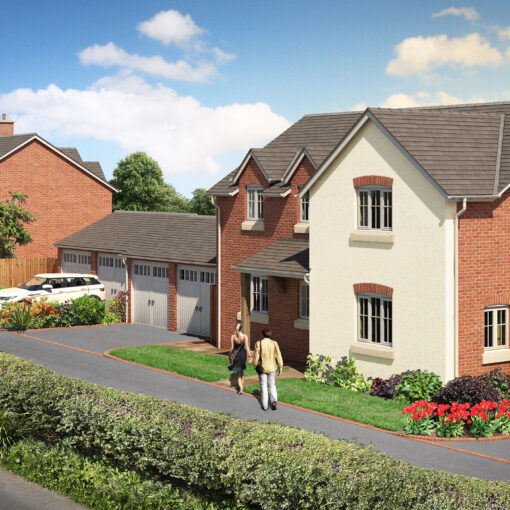 Oaks Meadow
Sarn
Oaks Meadow is a development of 45 new homes located in the village of Sarn, on...
2 TO 4 Bedrooms From
£220,000
View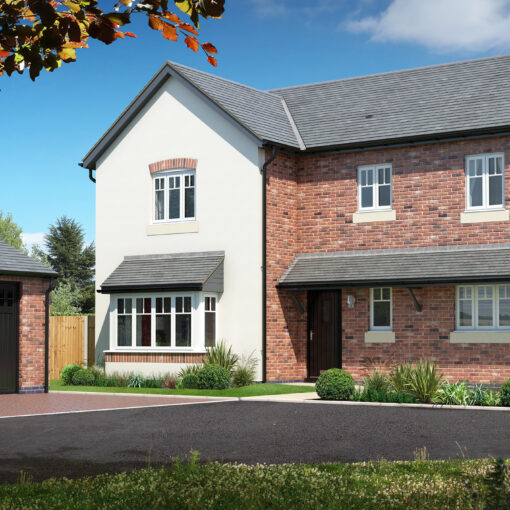 Somerford Reach
Arddleen
Somerford Reach is a rural community development of 17 homes located in...
2 TO 4 Bedrooms From
£205,000
View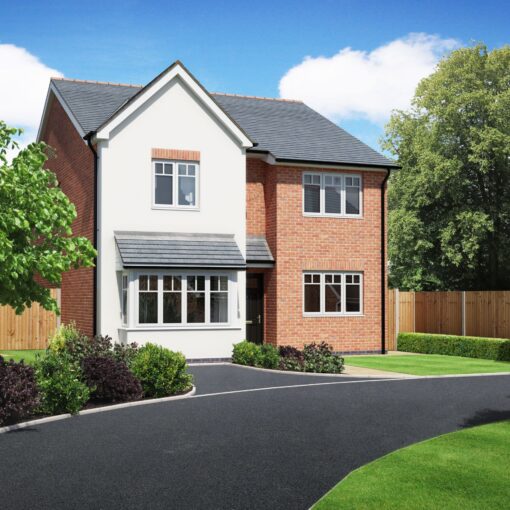 Hunters Chase
Arddleen
Hunters Chase is a select development of nine quality new homes located just...
3 TO 4 Bedrooms From
£POA
View